Some things are too important to lose.
Older tapes, film reels, photo prints and slides are most problematic after years of improper storage, displaying a variety of damage symptoms. Analog film can become susceptible to degradation, color loss, frame skipping, audio distortion and tracking problems. Photo prints and slides can bend, tear and lose color due to time.
So don't wait! Turn your old tapes, film reels, photos and slides into digital files you can enjoy anywhere, on any screen, for years to come!
(Videos are slightly stretched for effect. VHS videos are normally 4:3 aspect ratio.)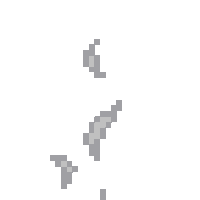 Decide what you get back:
BucelliTransfers provides four simple solutions for you to share and conserve your cherished memories.
All digitized memories delivered directly to your email for only $9.99 via. WeTransfer!
All of your digitized memories uploaded for FREE, onto your provided hard drive or additional Add-On!
Now that your memories are preserved, take it to the next level with enhancement and celebration!
"I sent them about 1000 family slides to digitize. They did such a great job and it was amazing to get to see these photos that we haven't seen in years. Greg let me know how everything was going, and even did color correction on some slides for us. I would highly recommend them."